Register for Spring 2018 Recreational Soccer
HYSA is offering OFF Season session and camps for HYSA and Non-HYSA Players. Keep the kids active during the holidays season!
Camp #1
Camp ran By Texas State Men's Team
Camp #3
Training by Chris Halenza
Camp #4
Training by Gerardo Gomez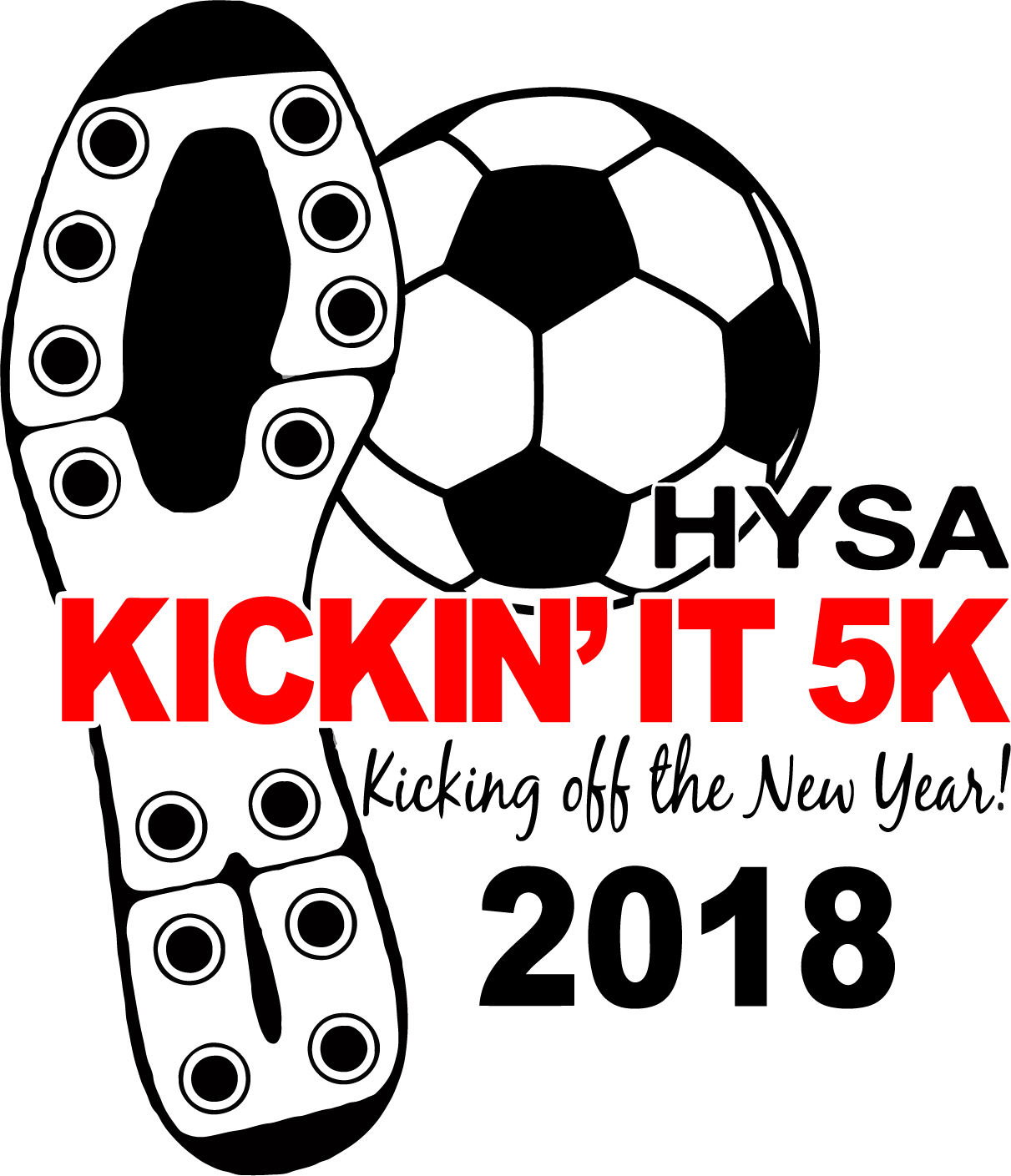 January 1, 2018
Let's get the new year started together!
Chip Start/Chip Finish
Certified Course
Go for your best time or make it a fun walk with friends and family!
RACE DAY SCHEDULE
Race Day is January 1, 2018
08:00 AM – Registration and packet pickup
09:00 AM – 5K
10:00 AM – 1K
ENTRY FEES
$20 for adults (19 and over 5K)
$15 for students (18 and under, 5K or 1K)
$15 for sleepwalker (I just want a shirt)
AWARD CATEGORIES
5K Run/Walk
Overall Male and Female, plus Top 3 Male/Female in age groups: 10 and under, 11-14, 15-19,20-29, 30-39, 40-49, 50-59, 60-99
PACKET PICKUP
No Early Packet Pickup
Location
Wallace Middle School, 1300 Center St, Kyle, TX (Parking is available on-site)
ADDITIONAL INFO
We are Rain or Shine, Hot or Cold.
5K is chip start and chip finish.
Online registration closes 12/29 at 5:00 p.m.
Shirt guarantee deadline is 12/15.
HYSA Fall 2017 Raffle Fundraiser
Parents…
Each player who has not opted out is required to sell 10 Raffle Tickets.  There is no longer an opt out option.  After a player sells their 10 tickets they can turn those in and sell more tickets by contacting fusionselect@haysyouthsoccer.org
Prizes
Top Seller $25.00 Gift Card to Soccer Corner
Important Dates
Sept. 19th-21th – Receive Tickets from Coach
Oct. 16th and 17th – Turn in Money and Raffle Stubs to coach
Nov. 4th Drawing at 10 a.m.
(NEED NOT BE PRESENT TO WIN)
Winners
Steve Short: Photoshoot
Caroline Osborne: Schlitterbahn
Mireya Venegas: Yeti Cooler
Anna Maria Selgario: Apple Watch
Florinda Hernandez: $1000 Gift Card
 FREE Off-season Training Sessions
Mark Your Calendar
HYSA will be offering FREE Off Season Training to HYSA players and Non HYSA players.  The sessions will be ran by our Academy and Fusion Trainers.   Below is a list of dates and times for these sessions.
Wednesday, Nov 29th 6:15pm – 7:30pm
Wednesday, Dec 6th 6:15pm – 7:30pm
Wednesday, Dec 13th 6:15pm – 7:30pm
Wednesday, Jan 3rd 6:15pm – 7:30pm
Wednesday, Jan 10th 6:15pm – 7:30pm
Wednesday, Jan 17th 6:15pm – 7:30pm
Wednesday, Jan 24th 6:15pm – 7:30pm
For questions please contact directorofcoaching@haysyouthsoccer.org
FREE Technical Training Sessions
FALL 2017
Mark Your Calendar
HYSA will be offering FREE technical training sessions this Fall.  These sessions will be coached by Gerardo Gomez and will be focused on technical skills.  The sessions will be during the dates and times listed below. These sessions are available to ALL Recreational, Academy and Fusion players. No need to sign up, just show up at the designated date and time to field 3.
Friday, Oct 20th 6:15pm – 7:30pm
Friday, Nov 3rd 6:15pm – 7:30pm
Friday, Nov 17th 6:15pm – 7:30pm
Friday, Dec 1st 6:15pm – 7:30pm
Friday, Dec 15th 6:15pm – 7:30pm
For questions please contact gerardo@haysyouthsoccer.org
November 7th  6:30 – 7:30 PM
November 14th  6:30 – 7:30 PM
November 21st  6:30 – 7:30 PM